Shots Fired In Austin At Black Lives Matter Protest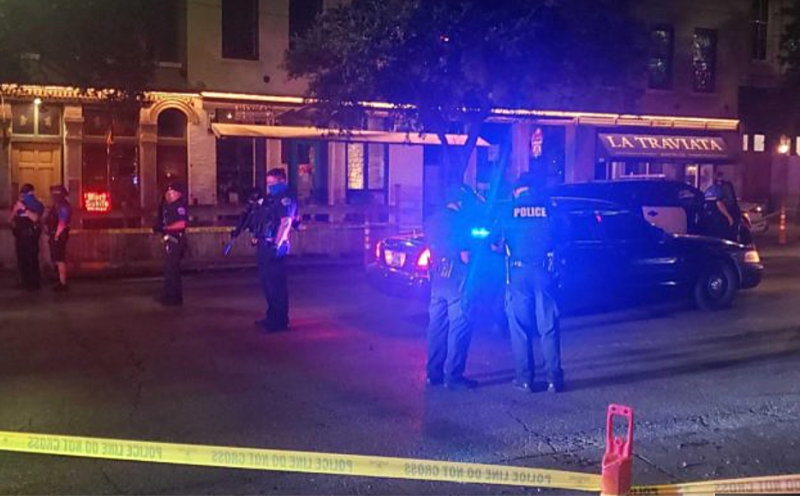 One person was killed after shots were fired Saturday night at a Black Lives Matter protest in Austin, Texas.
video link: https://abc13.com/video/embed/?pid=6335170
AUSTIN, Texas – A man was fatally shot at a protest in downtown Austin Saturday night. The man was shot and killed when he approached a vehicle and the driver inside opened fire, according to police.
The shooting happened during a protest involving demonstrators from multiple social justice organizations including Black Lives Matter.
Austin Police say the man that approached the vehicle may have been carrying a rifle.
The man was taken to a hospital where he was pronounced dead. The suspect has been detained and is cooperating, according to the Austin Police Department.
A comment here on MSB Open-Forum this morning,
There may be a case to watch developing in Austin, Texas. Last evening a shooting was reported at a "BLM" protest. Early reports describe an incident where a protestor carrying a rifle approached a vehicle that was not involved in the protest. The protestor with the rifle was shot by an occupant of the vehicle. Protestor was pronounced dead at a local hospital.

Info is sketchy at best, but this may be a case of a citizen feeling threatened by the rifle toting protestor, and responding with deadly force. Will be interesting to see how this is reported by media, if in fact it was as I speculate, an innocent motorist surrounded by, what appeared to be, a violent mob, with at least one armed member closing in on them.

~ Dennis
We don't know what happened for sure yet. It would not surprise me if the man in the vehicle had inadvertently driven into the protest area and became blocked as these Marxist militants began attacking his car. Fearing for his life as BLM rioters with rifle(s) (unverified as of yet that the rifle was pointed at the driver) approached the vehicle during the riot, shots fired…
I have been following this violence in cities around the country since it began. The images and video around the nation is stunning as many of these leftist cities are being destroyed (ironically by the Marxist's themselves).
I've also been wondering how long it's going to take before a shooting incident whereby one of these rioters gets shot. Well, it just happened.
Buckle your seat belts…
[ Read: Black Lives Matter – Trained Marxists ]