Foodsaver Gamesaver Vacuum Sealer Review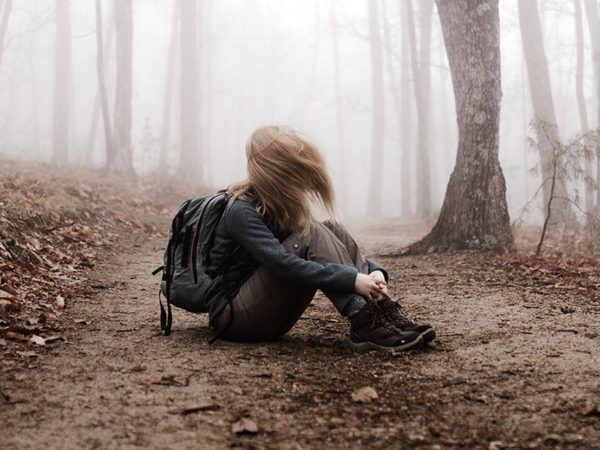 We are a reader supported blog and this page may contain affiliate links. When you buy something through our links we may earn a small commission.
Are Your Loved Ones Prepared to Survive Without You?Get My Manuals →
There are a lot of vacuum sealers out there. With so many people growing gardens, hunting, fishing, or raising their own proteins at home, vacuum sealers have enjoyed a resurgence in popularity.
My husband and I bought a Foodsaver Gamesaver many years ago when we were still living in a camper and getting the farm going. They have come down in price since then. Ours lasted for quite some time and the only reason it didn't last longer was the fact that we did not treat it well enough.
It was amazing that it lasted as long as it did considering the abuse that we put it through using it for 500 lb hogs and vacuum sealing a lot of very salty and juicy cuts. We really didn't take care of it as well as we should of and honestly, it probably could have been fixed but we were young and didn't know that much about that type of thing.
For years we just didn't have a vacuum sealer but then I decided to just get a $35 one and that was a huge mistake that cost both of us a lot of time and energy over a few years. After the pandemic was in motion we realized that we really needed to get something that didn't require a ton of force and standing there for every little bit of the vacuum process. We also didn't want a vacuum sealer that took a few minutes to do a single bag. A lot of bags just didn't seal properly.
I did more research than I should have to be honest. There were quite a few brands that tended to get good reviews but I was just skeptical. I also didn't have the budget to spend $300 or more on the vacuum sealer of my dreams.
My search led me back to the Gamesaver. This version is called the Foodsaver Gamesaver Wingman and it does a wonderful job.
Why did I settle on this model?
Foodsaver Gamesaver Vacuum Sealer Review
Takes both 11" wide and 8" wide rolls
The Gamesaver uses any brand of vacuum sealer bags up to 11-inch width. A lot of compact vacuum sealers or inexpensive sealers only take 8 inch wide rolls and bags. I don't want to be limited in what size of bag I can use. Most gallon size bags are more than 8 inches wide.
Removable Drip Tray
It was kind of inconvenient to not be able to clean the drip tray on my last vacuum sealer without unplugging it and dumping it out over the sink or using multiple paper towels. The Gamesaver has a tray that comes out easily so you can rinse it and go on or wash well for the next time you get out your Foodsaver. Anyone that has ever attempted to vacuum seal a lot of moist foods knows how messy it can get and how important an easy to clean drip tray really is.
Can perform a lot of seals without a break.
In fact, this model can seal 60 times consecutive times without stopping for a cool-down period. After that, it only needs 20 minutes and you can use it again. This means you can seal a lot of food fast, especially if you have help. One person can fill bags and the other can seal them. I was amazed at how fast we were able to seal up the flour, dried fruit, and nuts we bought.
Takes up a moderate amount of space.
I have a small house and kitchen so space is always an issue when making the decision to buy a kitchen appliance, especially one that is only going to get used sporadically. The Gamesaver was the best deal for a vacuum sealer that was not really large and still took 11" wide bags and rolls. I almost bought a different model that was much taller and took up a lot more shelf space.
I like that the Gamesaver has a low profile so you can fit in on basically any shelf or on top of a cabinet. You might be able to fit in somewhere that not much else will fit and since most people only use a Foodsaver occasionally, you can always store it in a harder to get to place than items that you use daily.
It has a roll holder and a cutter unlike my previous vacuum sealer.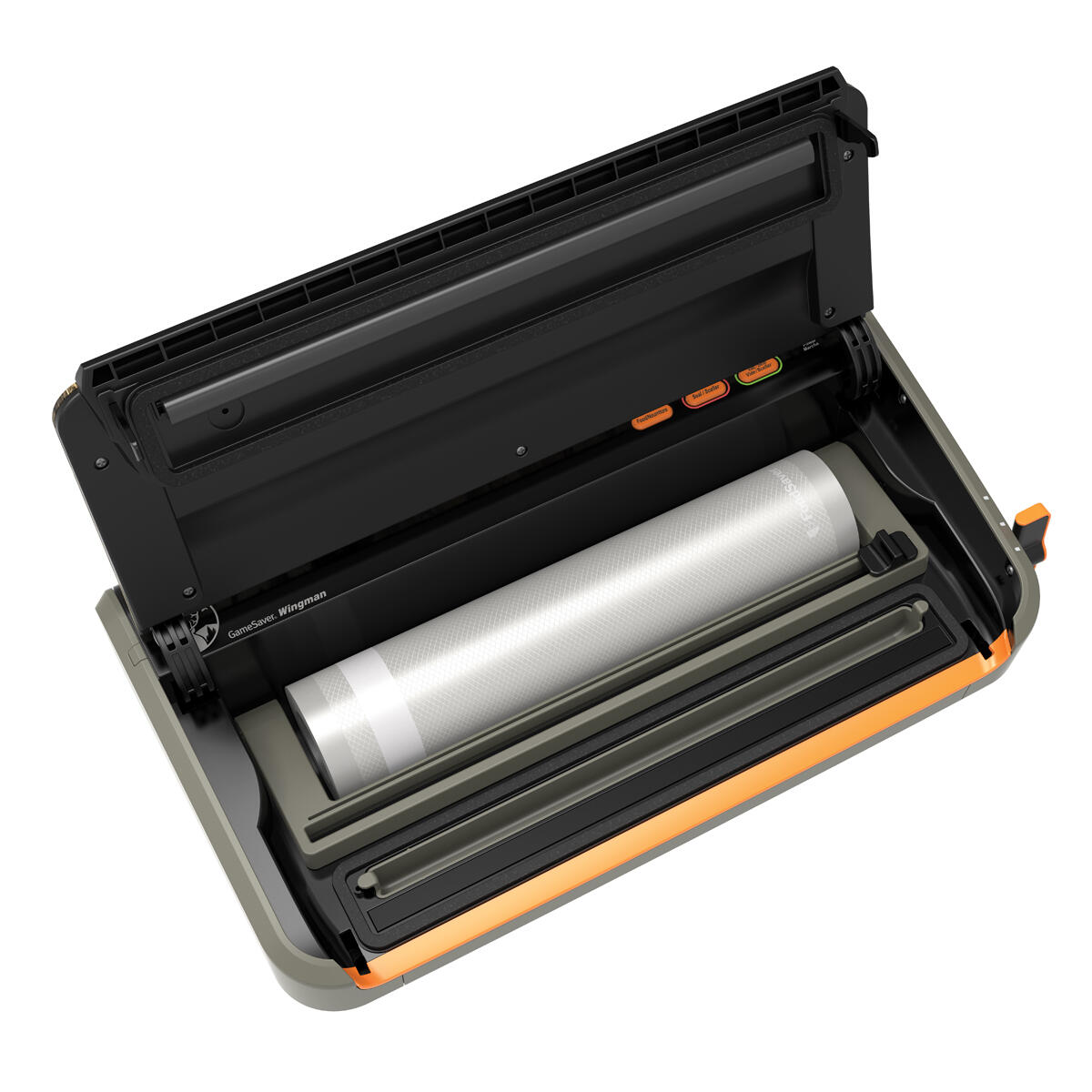 If you buy premade bags then it is not that big of a deal if your vacuum sealer doesn't have a built-in cutter. At the same time, I found myself cutting bags in half sometimes for smaller vacuum seal jobs. It was annoying to do that with scissors. I am glad that the Gamesaver has a very simple and sharp cutter that makes it easy to make custom-sized bags from rolls or even cut a premade bag in half if needed.
The roll holder is handy too since you can just keep a roll in there and ready to go for those times when you just need to seal a few things or odd-shaped items. I personally prefer buying the premade quart and gallon-sized bags rather than having to make a bag but there are times when being able to create a custom size is exactly what is needed particularly on butcher days around the farm.
Accessory Port and Hose
I have never actually used the accessory port and hose on a vacuum sealer but I know that it is a feature that some people like to have. You can buy jars, jar lids, and containers that you can vacuum seal shut. Foodsaver also makes a quick marinating container that you can use to quickly tenderize and marinate meats. The Gamesaver just comes with the hose that you need. All containers have to be purchased separately but they are affordable.
Settings for dry and moist foods.
A lot of vacuum sealers have only one setting and that makes it hard to properly seal moist foods like fish and various cuts of meat. The default setting is dry but you can change to moist with the touch of a button.
Sealer locks down on the bag so there is no slipping.
I like that the Gamesaver has a lever on the right size that engages a lock so the bag is firmly in place without the operator having to be really careful and exert a lot of extra pressure. You can lock lock it down and then press the button to vaccum and seal and walk away if you want. Occasionally if you have overfilled a bag or the top is not in the vacuum zone correctly then it will not vacuum and seal right.
The best way to avoid that is to not overfill bags. If you want to stop the vacuum action and reposition a bag you just have to use the lever on the right and open it and the suction will stop. You can also choose to seal the bag at any point in the process without letting a bunch of air back into the bag. This is a very useful function for vacuum sealing items that are easily crushed.
Reasonably priced and it comes with a 5 year warranty.
I consider the Gamesaver a real bargain for a vacuum sealer that comes with a 5-year warranty. Even if it broke right at 5 years after heavy use I would still say it was a bargain and worth the money. I wasted way too much time with that cheap $35 sealer when I could have had a Gamesaver. Unless I just have a lot of money to spend some time or get one given to me for review, I don't see myself switching brands even if I only get the 5 years out of it that the warranty covers.
So what are the disadvantages?
If you don't like camo then you are out of luck. This is a vacuum sealer designed with hunters in mind. I am fine with camo except for the fact that my whole house is earth-toned for the most part so adding something that is mostly camo can make it hard to see if my house is a mess! I am actually thankful for the orange accents on this model.
All joking aside the biggest disadvantage is just how loud this machine is. This is not a sealer that you can operate with people trying to sleep in the house or while you are watching television. I tried to watch a show while I sealed food and it was impossible.
The price you pay for a really strong vacuum pump is the noise. I am not sure how loud other comparable sealers are or how loud the really expensive ones are. Perhaps all the good ones are louder due to the pumping power they offer.
The Gamesaver is currently not available on the Foodsaver website and even if it was, it is much less expensive if you get in on Amazon. I am not sure why the Foodsaver site charges more than second party online retailers but they do. Vacuum sealers are getting harder to find so if you need one to preserve food, now might be the time to get one before the price goes up or all the good ones that are affordable are gone.
Other Foodsavers
From what I can gather people like the Foodsaver namebrand vacuum sealers regardless of the model. They have been around a long time and have a lot of repeat customers.
If you don't mind being limited to rolls and bags that are 8″ wide, here is a link to the space saving Foodsaver.
Replacement Bags
One thing I do not feel that I can recommend is the Foodsaver bags and it is not because they are lacking in quality. The reason why I suggest purchasing other bags is the cost. I found PackFreshUSA bags for a very good deal compared to Foodsaver bags. PackFreshUSA offers bags that are made in the United States and they cost less so I am going to be buying from them from now on. PackFreshUSA mostly sells on Amazon and eBay but they do have their own website. Strangely enough, it seems they are only taking orders via Amazon and eBay at the moment.
For the most current price on the Foodsaver Gamesaver Wingman, follow this link. The current price is slightly higher than what I paid but that is because the package that is being sold now includes more bags to get you started so the price of the actual unit has not really changed. These seem to be selling fast.
Please make sure that no matter where you purchase the Gamesaver from that you are getting the correct version. There is another model that is only rated for 40 consecutive seals rather than the 60 you get with the version I reviewed.
Do you have a favorite vacuum sealer? What type of experience have you had with the Foodsaver brand? If you want to comment on any particular model, please make sure to include the exact model number or style so we can all learn about the various Foodsavers out there. I noticed they vary a lot in cost and size.