RETCVIS DMR Digital two-way radio RT3S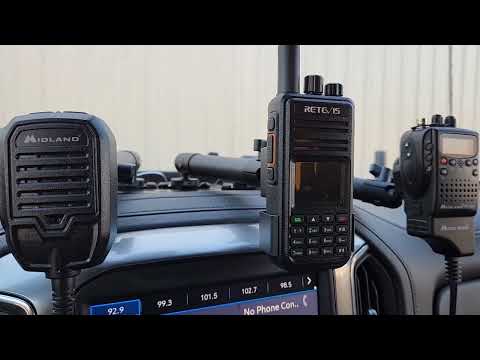 Here are the product links for Black Friday sales.
HD1:  https://www.amazon.com/dp/B076T5W2XJ (Enjoy at least 15% discounts)
RT3S: https://www.amazon.com/dp/B07HR7XVVC (Enjoy 20% discounts, The first 20 people who buy it on Black Friday will get a J9110F antenna for free. No need code. The campaign starts on 24 Nov.)
RA25: https://www.amazon.com/dp/B08NWMDMST (Enjoy 20% discounts)
RB86: https://www.amazon.com/dp/B09L1CL9C8 (Enjoy 10% discounts)
4 Patriots Food
https://www.awin1.com/cread.php?awinmid=23160&awinaffid=1163665&ued=
For EMP protection
https://www.empshield.com/?coupon=sosba
please support the channel by joining us on Patreon.
https://www.patreon.com/StepOneSurvival
Step One Survival is a place to meet, network & find other preppers; to start your own prepper group or join an established prepper group. general discussion. and for those who want to protect themselves from man-made and natural disasters, financial collapse, EMP Support comes from Patreon and viewer's like you.
Check us out on Amazon
https://www.amazon.com/shop/steponesurvival
for Leatherwork purchases
[email protected]
SOS Shirts, Mugs & Stickers https://steponesurvival.creator-spring.com
About me
USMC Vet, Preparedness Consultant, Survivalist Gunsmith, Archery, Reloading, Martial Artist, leathercraft 🙏🇺🇸⚔🥊🥋🎯 SSgt B.A. USMC/DAV