Stanley Outdoor Products Review and Spotlight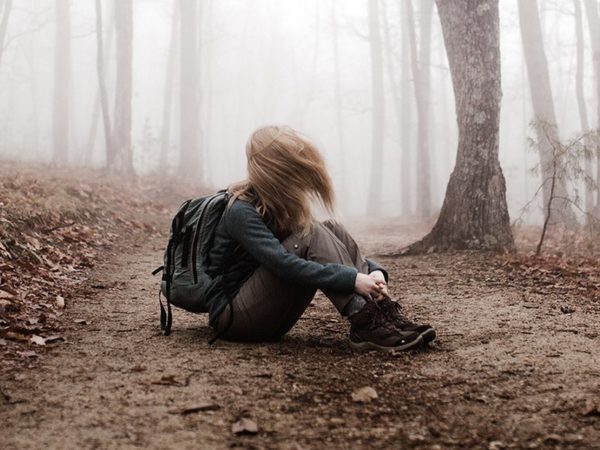 We are a reader supported blog and this page may contain affiliate links. When you buy something through our links we may earn a small commission.
Are Your Loved Ones Prepared to Survive Without You?Get My Manuals →
I have always had fond memories of Stanley products. They make a lot of neat stuff from insulated thermoses to camp cookware and beyond.
Matt and I are outside more than a lot of people. A lot of farm work results in us needing products that are tough and not prone to breakage.
I also have to say that even in the house, I am pretty picky about what I buy because I do not like to buy things often. I research products more than I should sometimes because there is a lot of garbage out there and I don't want to find myself rebuying products in a year that should last for a decade or more if you get quality. I am willing to pay more upfront too. Unfortunately nowadays there are plenty of products that cost as much as some good quality products but when you get them they are thin and cheap looking. Unfortunately this is part of shopping online.
We didn't eat out or go to bars even before COVID-19. I always wanted a drink shaker for the occasional mixed cocktail. You can pay a little or a lot for one. I was happy to discover that Stanley made a compact style set for enjoying a cocktail with a buddy when camping or on a picnic. The price was really good too. There are a lot of really expensive bar sets that contain a lot of tools that you don't need or use. We have a small house and basic needs when it comes to bartending tools.
Stanley is currently having a Father's Day Sale. Everything on the site is 25% off except for clearance merchandise. Make sure to use the coupon code VELODROME2020 too. This takes the cost of a $25.00 Adventure Cook Set down to a mere $13.12 with shipping! I am not sure how long that coupon is valid for but it is currently working and offers a huge additional savings.
Stanley Outdoor Products Review and Spotlight
The Stanley Cocktail Set goes above and beyond what I was looking for. In what looks like a standard 20 oz shaker you get the following:
2 Insulated Rocks Glasses. Each glass holds 7 oz. They are nice and thick and designed to not easily topple over
Heavy duty plastic juicer lid so you can enjoy fresh juice when desired
Cap that doubles as a shot glass for measuring
Strainer
Heavy-duty seal so that you don't get leaks when shaking drinks
The retail price of this set up is $35 but I found a 30% coupon that brought the cost down to $24.50 with free shipping.
Dimensions: 6.50L x 4.60W x 12.20H in
Ceramivac™ finished 18/8 stainless steel
Double-wall vacuum insulation, BPA-free
Leakproof + packable
Easy to carry handle
Dishwasher safe
Non-skid base
The pandemic has made us think about safety more, especially when it comes to work. After Matt cut his hand on a glass jar when it slipped just a little and hit our sink, I started trying to replace some glass items with things that were not as likely to break or cause cuts. Besides the fact that injuries mean less work getting done, right now is not a good time to have to go to a doctor.
As some of you already know, we have been making our own beer and ciders and kegging them. Well, that is great and all but that means that we have to pour beer into something if we want to have one with my Dad. We have a few glass growlers but wouldn't you know it, I let one roll into the floorboards of the Kawasaki Mule and broke it. There wasn't much in it at the time but it was annoying. I decided to buy a metal growler so we had something for picnics and sharing with my Dad at times too.
A stainless steel beer growler is more expensive than you might think. Amazon had a bunch of choices but I was suspicious, especially since a lot did not seem that well insulated and they were from brands I had never heard of. You have to forgive me for being suspicious after the cheap and thin stainless steel products I have received at times by purchasing strange brands off of Amazon.
Stanley Camp Cookware
Over the years we have had a few mess kits. While weight is important, I also like something that is sturdy enough to stand up to regular use and not warp or bend when used to cook meals. A thicker bottom is nice because it helps prevent scorching which can be pretty easy to do when using a propane camp stove or trying to cook over a wood fire that is hard to regulate.
Smaller Mess Kits and Camp Cook Sets
The big camp set I just showed you is not going to work for everyone. Sometimes you just want a simple camp set to take on the trail either by yourself or with one other person. Stanley makes some reasonably priced smaller camp cook sets that are suitable for bug out bags and hiking trips.
The Adventure All In One Cook set is reasonably priced at $40 MSRP.

Food Containers
Perhaps you want to hike somewhere or spend the day outdoors but want to have a nice hot meal when you finally get hungry? Stanley food containers can make that possible. I can see how this would be really nice if you like to get outside a lot in the wintertime.
This 3 qt crock will keep food hot for up to 12 hours or food cold for up to 16 hours. Now you can cook a hot meal and enjoy it wherever your adventures take you. This pot is large enough that 6 people could each enjoy a whole pint of chili to themselves. If you like BBQ sandwiches, think about how much meat and sauce something this size would hold? You could feed a lot of people. If this was used in conjunction with some disposable bowls, you could even use a pot like this to save time versus sitting down at a restaurant when dealing with a long drive somewhere.
Advantages Of Ceramic Lined Stainless
I really love stainless steel but it can leave a taste when combined with some liquids. Some people seem to be more sensitive to this than others. For example, there are people that claim that they can taste if wine was made in stainless or aged in stainless. I never could tell. Acidic foods and beverages seem to bring out a metallic taste more than others when allowed to sit in stainless for an extended time period.
Stanley has come up with a solution to this problem. They have a full line of products that are ceramic lined so you get all the benefits of stainless without the aftertaste or issues that come with longer storage times.
This is the style of lunchbox that all the sawmill workers and loggers used out where I lived. The lid has metal brackets that will hold a Stanley Thermos and then you have a very generous compartment for a variety of food items. These boxes are meant to hold a lot because days could go on for a long time out in the woods. This box is large enough that I am considering buying one to use as a heavy-duty picnic box for two people.
I could actually think of a lot of cool uses for this box. With some internal organizers or containers, it would make a tough medical kit. Yeah, this one costs more than plastic but this is a lunchbox that comes with a lifetime warranty.
I think that coolers are a newer product for Stanley. They are not inexpensive coolers but they are still less expensive than Yeti and I bet they are made just as good. Sizes available currently are 7, 16, or 30 quarts. They also sell a thermos bottle and cooler combo for lunches while out working but at the time of writing it is sold out.
Each cooler has an adjustable bungee system and is super insulated. The 16 qt model shown in the picture above will hold ice for an outstanding 36 hours and it has the same Lifetime Warranty that comes with all Stanley products.
Note: Stanley does not ship outside the United States but you may be able to purchase their products through another website if you live somewhere else.
Do you like Stanley products? Have you had a good experience or a bad experience with any of their products? It is always good to hear from people that have used products over many years. Like most companies, Stanley does manufacture their products in foreign countries but I believe that was not the case a few decades ago.