Preparedness Notes for Tuesday — May 26, 2020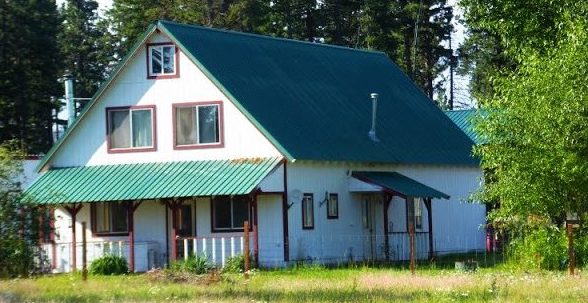 May 26, 2020 is the 30th wedding anniversary of Don and Patrice Lewis. Patrice is Editrix of the excellent Rural Revolution blog. Pictured is their house in North Idaho, which is presently for sale. (They are now "empty nesters", so they plan to move to a smaller house.) The house is situated on 20 acres of farm ground on a defendable plateau, near Heyburn State Park.
—
May 26th is also the birthday of Randall Hank Williams (Hank Williams, Jr.) He was born 1949. When not touring, he lives Somewhere in Montana, so he qualifies as a Redoubter. He reportedly has a large gun collection which is heavy on Sharps rifles and rifles that have factory letters showing that they were originally shipped to Montana. His song A Country Boy Can Survive is of course practically a survivalist anthem. His father was just 29 when he died, and despite a couple of close calls, Hank Jr. is now well into his golden years, so he may yet live to a ripe old age.
—
SurvivalBlog Writing Contest
Today we present another entry for Round 88 of the SurvivalBlog non-fiction writing contest. The prizes for this round include:
First Prize:
Second Prize:
Third Prize:
Three sets each of made-in-USA regular and wide-mouth reusable canning lids. (This is a total of 300 lids and 600 gaskets.) This prize is courtesy of Harvest Guard (a $270 value)
A Royal Berkey water filter, courtesy of Directive 21 (a $275 value),
Naturally Cozy is donating a "Prepper Pack" Menstrual Kit. This kit contains 18 pads and it comes vacuum sealed for long term storage or slips easily into a bugout bag. The value of this kit is $220.
Two Super Survival Pack seed collections, a $150 value, courtesy of Seed for Security, LLC,
A transferable $100 purchase credit from Elk Creek Company, toward the purchase of any pre-1899 antique gun. There is no paperwork required for delivery of pre-1899 guns into most states, making them the last bastion of firearms purchasing privacy!
Round 88 ends on May 31st, so get busy writing and e-mail us your entry. Remember that there is a 1,500-word minimum, and that articles on practical "how to" skills for survival have an advantage in the judging.